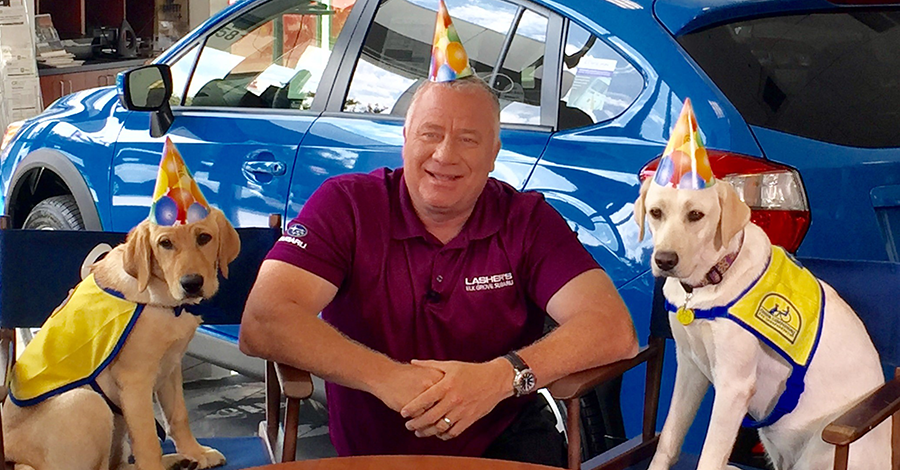 Lasher, the Canine Companions for Independence puppy sponsored by Lasher's Elk Grove Subaru, just celebrated her first birthday!
Lasher's Puppy Raiser, Cindy Lawton, says, "she's about half-way thru the first phase of training and doing great. She especially likes being a TV star!"
Her sidekick and Elk Grove Subaru's 2nd sponsored puppy, 5-month old Subie, is being raised by Christy Spoto.  
Both will be at DogFest Walk'nRoll, Saturday, October 7th at Southside Park. The event starts at 11am and you're invited to come meet Lasher and Subie, and bring your own dog - you'll have a tail-waggin' good time!
Since 1975, Canine Companions has placed over 5,000 assistance dogs free of charge to adults, children and veterans with disabilities.  If you'd like to learn more, and maybe become a "puppy raiser" yourself, go to www.cci.org.  Or better yet, come to DogFest!  You'll meet other Canine Companion puppies in training, see some amazing demonstrations by fully trained Canine Companion dogs, and learn how they're transforming the lives of people with disabilities.