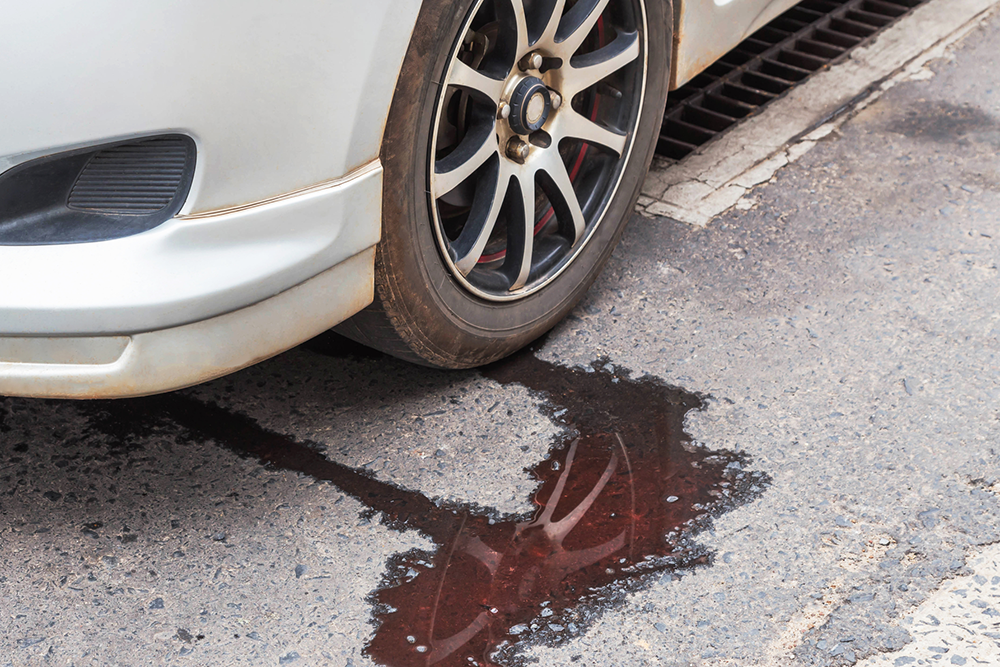 No one wants to see a puddle of mysterious liquid beneath their vehicle.
While it's easy to cover the stain with kitty litter and move on, getting your vehicle inspected by a trained technician offers peace of mind by getting to the root of the problem.
"Maintaining fluid levels is a basic fundamental of vehicle safety," said Henry Jasny, senior vice president of the Advocates for Highway and Auto Safety. "Even if you're not the type to pop open the hood or look underneath the car, routine service keeps you aware of any potential problems."
Worn out hoses and cables are most likely the cause of those leaks and stains. Turn to a trusted expert to determine that for certain.
The key is to have a service adviser you can trust who sees and fixes minor issues before they transform into emergency repairs.
The National Institute for Automotive Service Excellence (ASE) offers the following tips and insight about fluid leaks:
Color
Red: Leak likely associated with the transmission or power steering system.
Black: Old oil, transmission fluid that's gone bad.
Green: Engine coolant, used to prevent the motor from overheating.
Yellow: Brake fluid, the darker shades of yellow mean the fluid is aging and needs replacement. Old brake fluid takes on oxygen and reduces brake performance.
Blue: Windshield washer fluid
Clear: Water, power steering fluid or gasoline.