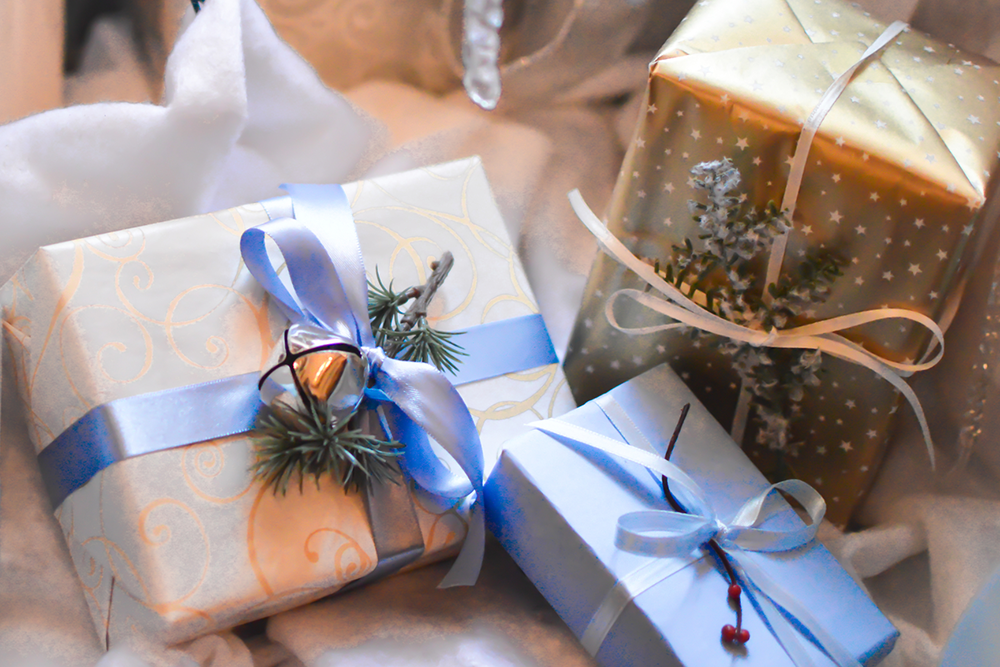 Lots of us wait until the last minute to do our Christmas and holiday shopping. Not to worry!
From car care products to safety kits, and storage kits to seat warmers, there's no shortage of accessories available for that driver in your life. Here are some items to consider.
Ceramic coating. This futuristic finish essentially puts a translucent shell over a vehicle's paint job. It protects the vehicle from scuffs, scratches, sap and the elements.
Applying the specialty coating requires specific steps and should be trusted to a professional, however. Four or five times harder than traditional clear coating, ceramic coating is hydrophobic and repels water. The coating makes it harder for contaminants to stick to your vehicle, meaning less time spent washing and waxing. The coating also provides robust UV protection.
A word of caution, ceramic coating takes a skilled hand to apply, so ask your trusted service advisor if they have any recommendations.
Wiper blades. Yes, we realize it's not the most romantic option. But a set of high quality blades is a great stocking stuffer, and the newest blades have a lot to offer.
Wiper blades are made from more than just rubber these days. Some of the higher-end products use hydrophobic synthetic materials that repel water. Wiper blades with graphite coating can provide a quieter, smoother wipe across the glass. Blades with aerodynamic or curved design provide better contact with the windshield, improving visibility.
A long, hot summer can crack and weather the rubber or synthetic material that wipes moisture off the glass. Just be sure to ask your service advisor for the right fit for your driver's specific make and model.
Seat warmer. One of life's underrated luxuries is a warm seat during a cold morning commute.
Heated seat covers typically include simple fasteners and belts to secure them to the seat and plug into your vehicle's 12V outlet. Seat warmers heat up to full strength in a matter of moments, making them an ideal accessory to have when you're warming up the car in the driveway every morning.
Microfiber towels. Another great stocking stuffer. The synthetic cloth works wonders and is a trusted accessory for most any serious car care aficionado.
Microfiber towels--a cloth of ultra-fine threads woven together--come in a variety of patterns and thread counts, each design offering specific benefits and uses. Towels with deep fibers or plush patterns are best suited for gentle tasks, like wiping or polishing a layer of clear coat.
Those with shorter, looped fibers are best for washing and scrubbing. Just be sure to avoid cross-contamination. Don't use the same towel that removed wheel grime on the paint.
Storage case for the trunk. All too often the trunk can become a junk drawer on wheels. Help the driver in your life restore order with a cargo case.
These accessories are ideal for keeping useful--but rarely used items--accessible. Flashlights, flares, first-aid kits and other emergency roadside accessories can be stored in these.
Rechargeable headlamp. Incredibly useful while camping or changing a tire, a light that secures to your forehead is an invaluable accessory.
Modern headlamps can even be charged by your vehicle's USB port--meaning if your car has power, you have light.
Gift certificate for a detailing job. Odds are you live close to a shop or service center that specializes in vehicle detailing. Treat the driver in your life to a sparkling exterior and refreshed interior by springing for a full vehicle detail.
Not sure where to start? Ask your trusted service advisor whom they recommend. There's also mobile detailing services that will care for the vehicle right in the driveway.