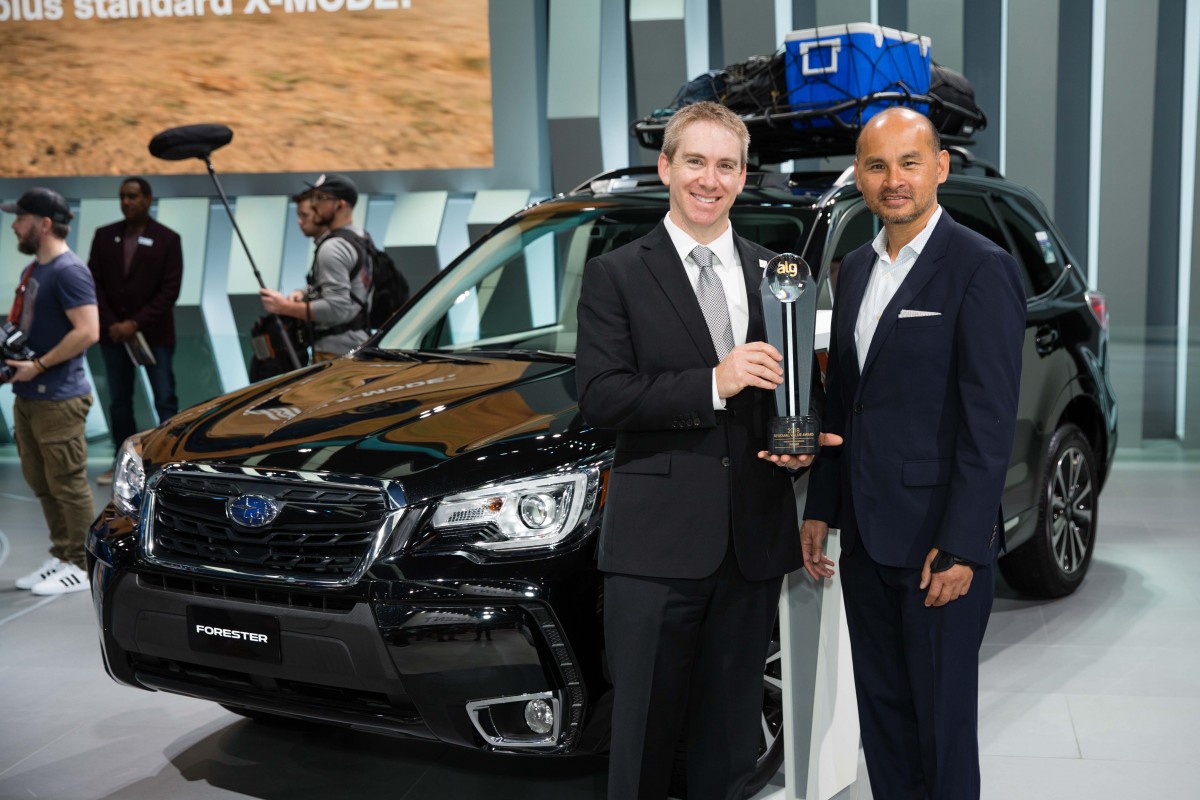 Subaru of America Inc. announced today that it has been honored for the sixth time with the "Top Mainstream Brand" Residual Value Award from ALG, the analytics division of TrueCar Inc. (NASDAQ: TRUE) and the industry benchmark for projecting future vehicle values and depreciation data. This year, Subaru earned a total of six ALG awards, with five models topping their respective segments.
Subaru Impreza – Best Compact Car
Subaru WRX – Best Sports Car
Subaru Forester – Best Compact Utility Vehicle
Subaru Crosstrek – Best Subcompact Utility Vehicle
Subaru Outback – Best Midsize Utility Vehicle – 2 Row
"We are pleased to receive the 2018 Top Mainstream Brand for Residual Value along with accolades on five of our individual vehicles from ALG," said Thomas J. Doll, president and chief operating officer, Subaru of America, Inc. "These awards underscore our commitment to providing customers with vehicles made to the highest standards of safety, reliability and dependability."

The annual ALG Residual Value Awards honor the vehicles and brands that are expected to retain the highest percentage of their original price after a conventional three-year period. With Subaru's six awards this year, the overall total of ALG Residual Value Awards has increased to thirty-one since 2010. Subaru was also named Top Mainstream Brand in 2010, 2011, 2012, 2015 and 2016.

"Consistent product execution and practical sales strategies have resulted in 3 consecutive years of Residual Value Award wins for the Subaru brand," said Jim Nguyen, president of ALG. "Legions of enthusiastic owners have transformed Subaru from a niche alternative brand to the envy of the automotive industry, boasting sales increases that continue to fall short of ever growing demand. The result is high transaction prices, low incentives and residual values that top the competition."

Based on 2018 model year vehicles, ALG recognized 26 vehicles with segment awards, alongside two brands representing the Mainstream and Premium sectors of the industry. Winners are chosen through a careful analysis of each segment, historical vehicle performance and industry trends, while factoring in quality, production levels relative to demand, pricing and marketing strategies.