Dealer Update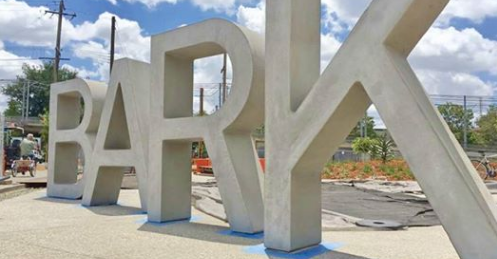 Our very own "Big Dawg," Vince Bloom, general manager of Lasher's Elk Grove Subaru, is proud to announce the sponsorship of Midtown's first dog park, Truitt Bark Park. The grand opening celebration will be held on July 29th from 9am to noon at 19th and Q Streets.
Truitt Bark Park is more than a dog park – it's a gathering place for the whole community to strengthen ties and meet new friends – two and four-legged! The park features a public plaza, large dog run (sponsored by Lasher's Elk Grove Subaru), small dog run, trees, seating and a 7-foot BARK art that will be repainted every few years by a different local artist. Located in the heart of midtown Sacramento, the dog park is adjacent to a community garden and will host a plethora of events to promote pet adoption, dog-friendly businesses and responsible ownership.\
Be sure to check out "The Pack," to see how you can get involved in volunteering to keep the park well-maintained and programmed.  Lasher's Elk Grove Subaru is dedicated to continued partnerships with the park including appearances by "Lasher" our canine companion dog and events like Movies and Mutts and Hounds for Heroes!   Learn more at TruittBarkPark.com
Don't forget to bring your furbabies to the grand opening celebration for the BARK art unveiling, pooch photo portraits, contests, prizes and more.  More info/RSVP. [3]