Dealer Update
A tech-savvy safety feature Subaru introduced in 2013 greatly reduces collisions with pedestrians, according to a research arm of the Insurance Institute for Highway Safety.
The Highway Loss Data Institute, which studies insurance data of human and economic losses related to vehicle operation, reports that Subaru's EyeSight safety feature reduced the rate of likely pedestrian-related insurance claims by 41 percent, compared to vehicles without the technology.
"The data clearly shows that EyeSight is eliminating many crashes, including pedestrian crashes," said Matt Moore, senior vice president of the HDLI.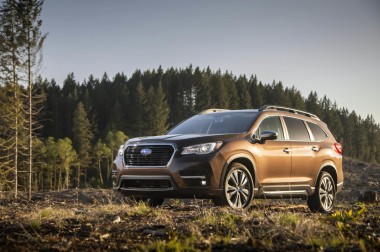 Subaru EyeSight, a technological innovation that uses color cameras mounted on the upper inside edges of the windshield, monitors traffic movement, warns drivers when they drift from their lane and can even apply the brakes. EyeSight is available on all 2018 Subaru model lines except the BRZ sports car. EyeSight will come standard on the all-new Subaru Ascent and Outback SUVs, Legacy midsize sedan and redesigned Forester SUV in 2019. 
One Subaru official said the results are expected, but validating nonetheless.
"We are gratified, but not surprised, that HLDI data show Subaru EyeSight can prevent crashes, including with pedestrians," said Thomas J. Doll, president and CEO of Subaru of America President. "Safety is paramount to Subaru, and each year we continue to improve and innovate the safety features and technology in our vehicles for our customers. Our safety technology has been a key driver behind our steady sales growth, highlighted by 77 months of consecutive month-over-month increases."
Subaru's technology addresses a signficant public safety concern. 
Pedestrian deaths account for 16 percent of all fatalities in automobile collisions, according to the Insurance Institute for Highway Safety's data for 2016. 
And those figures are climbing. IIHS' 2016 data is up 46 percent since reaching their lowest point in 2009. The uptick has been mostly in urban and suburban areas where safe crossing locations might be scarce, including busy roads designed to funnel vehicle traffic toward freeways, and mainly in the dark.